Tire changeovers twice per year, creates more opportunities to sell services and increase customer satisfaction.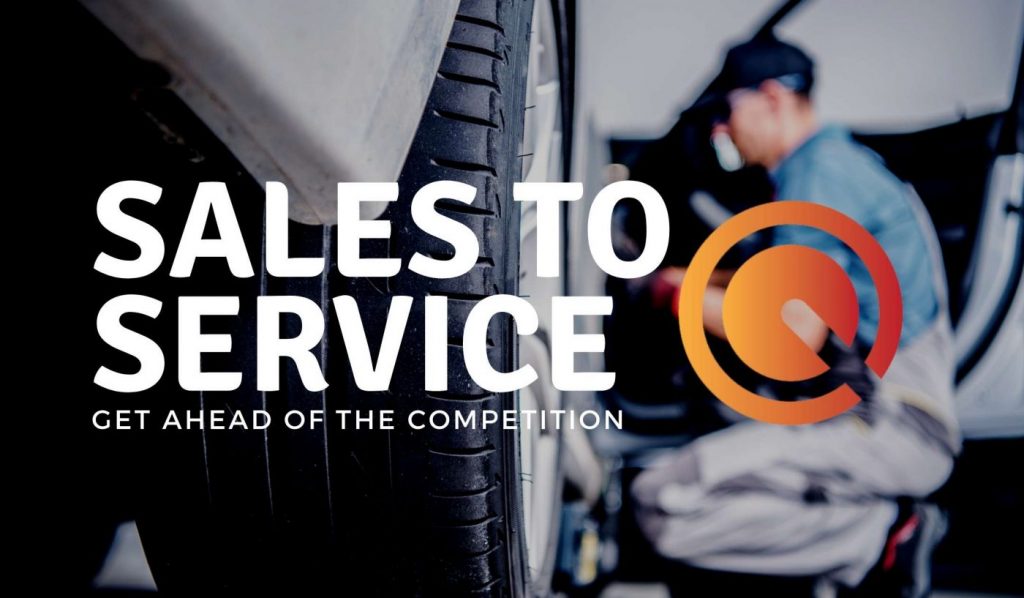 Turn sales customers into service customers by leveraging this simple and smart winter tire strategy. If you're a car dealer, you won't be surprised to learn that a lot of your potential service business ends up at third-party shops. According to a 2016 study by Cox Automotive, 72% of new car customers choose not to return to the selling dealer for their service work. Another survey by DEMautomotive found dealers lose 60 to 78% of potential revenue on three to six-year-old cars and 82 to 92% on cars more than seven years old as customers defect after their warranties expire.
But what you may not have considered is that you can do something about this even before a customer puts pen to paper when buying a new car: sell that customer a winter tire package.
Currently, 70 to 75% of Canadians invest in winter tires for their vehicles, which means that same percentage of your sales customers should buy a winter tire package when purchasing a new vehicle. If they're not buying them from you, they're getting them somewhere else.
The greatest advantage to making that package sale is you can offer to store a customer's new tires. This is a perfect solution in condo-heavy cities, but even customers with access to a garage might prefer not to cart dirty tires back and forth. And once a customer's tires are in storage, guess where they'll end up for their seasonal tire changes? That's right: your service department. Suddenly, you've got a hook to keep that customer coming back.
Here are some ways to ensure you're making the best use of this retention tool:
Get a feel for how many of your new car customers are buying winter tire packages. 
According to Desrosiers Automotive Consultants, the average dealer sells winter tire packages with only 12% of new vehicles, which means 60% or more of those sales are being lost to third-party shops. The cost of a tire package can be rolled into the customer's leasing or financing for a minimal increase in the monthly payment, which is often far easier than paying for it all at once. 
If 70 to 75% of your new car sales don't include winter tire packages, there's room for improvement. It's worth making a plan to track and review this data on an ongoing basis to ensure you're making the most of this opportunity.
Offering free storage for the first year is a great way to get a customer's tires through the door, and retention rates stay high once they're in. If there's a cost associated with your storage, consider adding a small surcharge to your package pricing while still offering storage for free. Today's time-strapped customers often prioritize convenience over price.  
Sell all year, not just during tire season. 
These customer retention benefits don't go away when the sun is shining, so your tire package offers shouldn't, either. Equip your sales staff to provide package quotes easily, and make selling them part of the vehicle sales process all year long.
Use those first cold days of the year to sell tires to existing clients. 
To capture those customers who didn't buy winter tires at purchase or who may need a new set, the best opportunity is right before the winter changeover season as the cooler weather hits. The best timing for this changes depending on your location: in Ontario, you should aim for the first chilly weekend in September, for example, while in the Prairies it's best to watch for that first cold spell in late August or early September when the temperature starts to dip toward the 7-degree mark. Plan for and execute an email campaign during this time, and have your BDC ready to follow up and respond with personalized tire package quotes that include a changeover service package and storage offer. This will help your staff bring in new clients while staying ahead of the busy season.
Turn sales customers into service customers. With these tips, you'll have more of your customers coming back for tire changeovers twice per year, creating more opportunities to sell services and increase customer satisfaction.